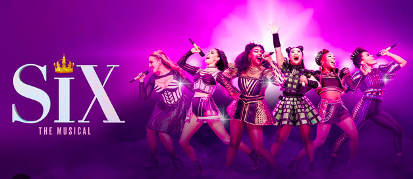 So crazy stoked to be subbing in a few dates for
Six - The Musical!!!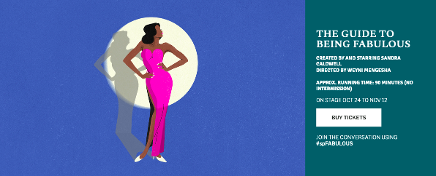 Very excited to be playing bass in this amazing show!!!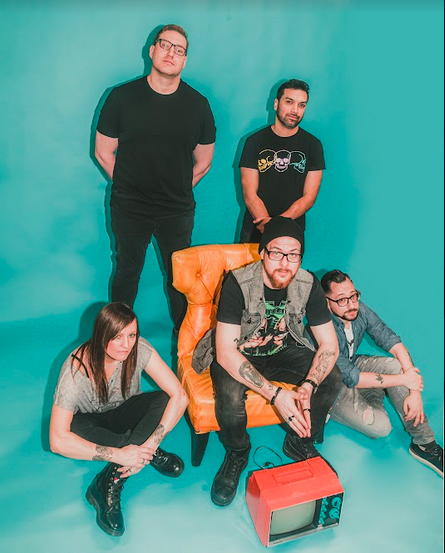 Announcing our new group Back Alley Gospel!!!
EP, Music Videos, and Live Performances coming spring 2023!!!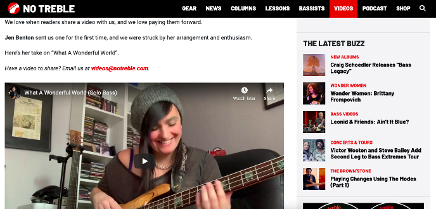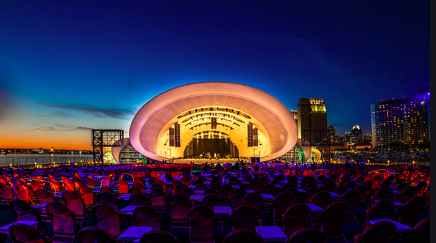 So excited to perform both Pink Floyd's 'The Dark Side of the Moon' and The Beatles' 'Abbey Road' back to back at this incredible venue.
Rady Shell at Jacobs Park ~ San Diego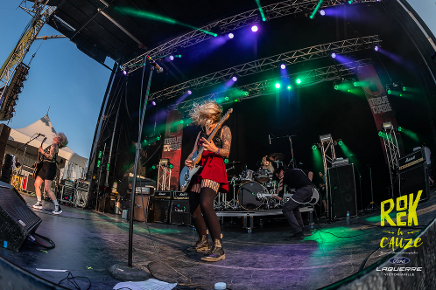 Performing with The Anti-Queen's for Rock La Cauze Music Festival in Victoriaville, Quebec.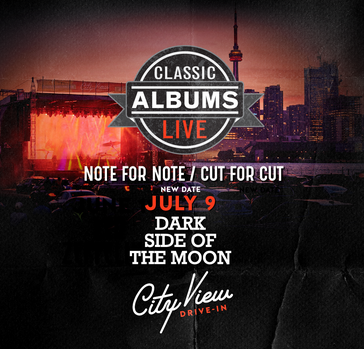 Very much looking forward to performing Pink Floyd's 'The Dark Side Of The Moon' with Classic Albums Live
DRIVE-IN SHOW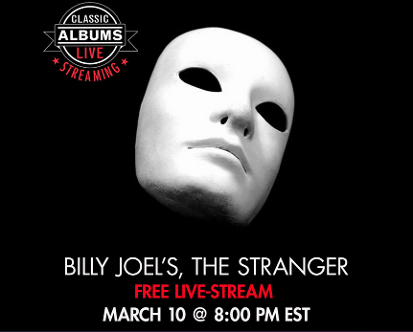 Very excited to be performing Billy Joel's 'The Stranger' with Classic Albums Live.
Fantastic Bass Lines from Doug Stegmeyer
Free Live-Stream via Classic Albums Live FB Page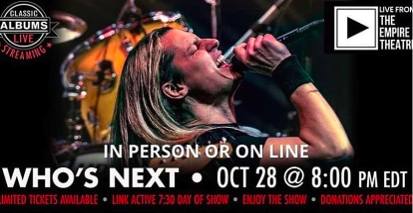 Thunderfingers! Performing The Who's epic 'Who's Next' online live with Classic Albums Live!
Oct. 28, 2020 ~ 8pm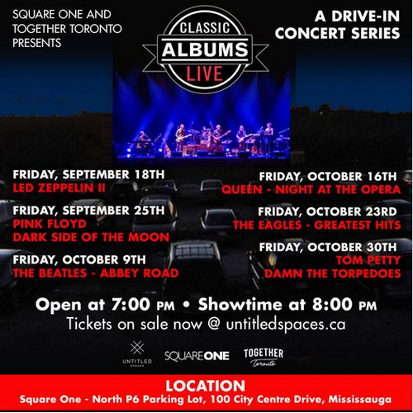 DRIVE - IN SHOW!
DARK SIDE OF THE MOON PINK FLOYD
FRIDAY SEPT. 25, 2020 ~ 8PM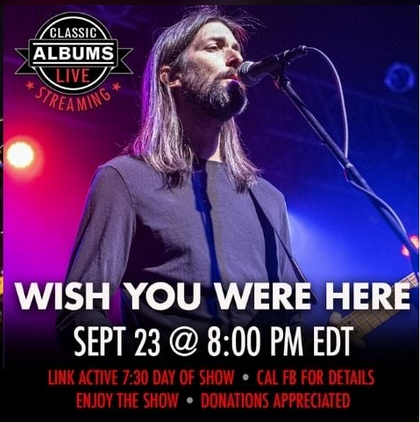 Performing Pink Floyd's 'Wish You Were Here' album ONLINE LIVE with CLASSIC ALBUMS LIVE.
WED. SEPT. 23, 2020 ~ 8PM
LINK VIA CLASSIC ALBUMS LIVE FACEBOOK PAGE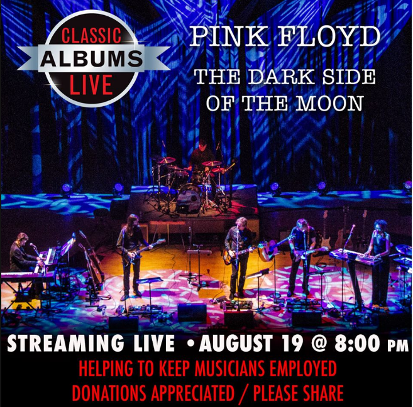 Performing Pink Floyd's iconic 'Dark Side Of The Moon' album ONLINE LIVE with CLASSIC ALBUMS LIVE!
AUGUST 19, 2020 ~ 8PM
**LINK AVAILABLE DAY OF VIA CLASSIC ALBUMS LIVE FACEBOOK**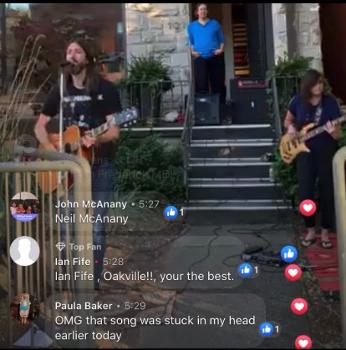 LIVE TO FACEBOOK
WEDNESDAY JUNE 17, 2020 ROB PHILLIPS (VOCALS/GUITAR) JEN BENTON ( BASS)
PRESENTED BY CLASSIC ALBUMS LIVE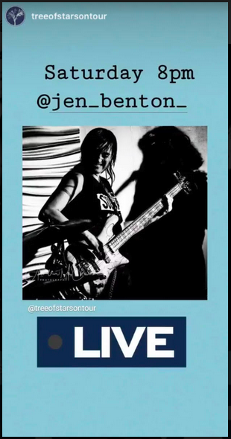 Saturday May 23, 2020
Live Performance and Interview with 'Tree of Stars on Tour'
Instagram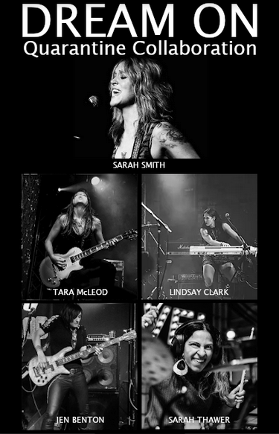 I was asked to be a part of this fabulous line-up for a quarantine cover of Aerosmith's 'Dream On'. Mixed and Produced by James Oatway.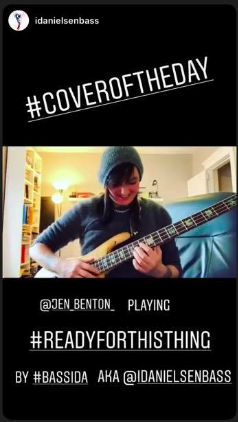 Ida Nielsen posted my cover of her amazing bass lick from Ready For This Thing on her Instagram Story!!! (see video)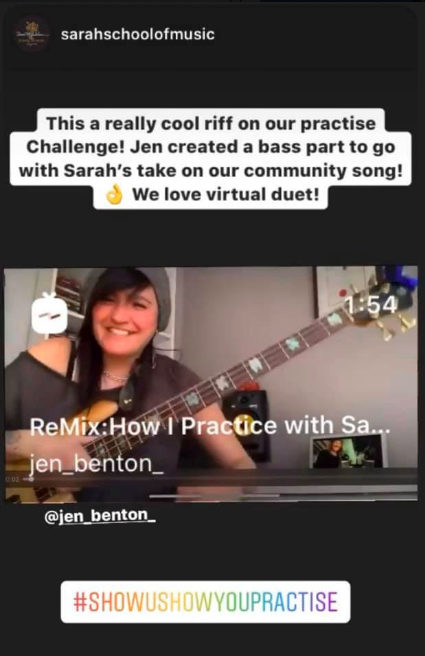 Shout Out from Sarah McLachlan's School of Music for my solo bass piece played to their original composition. (see video)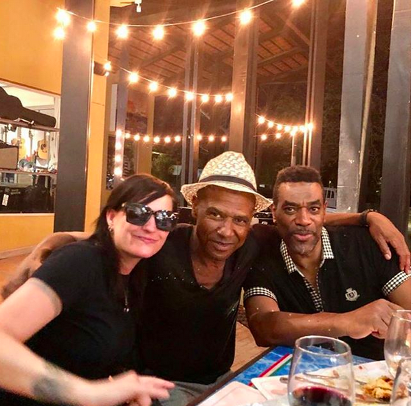 Costa Rica Tour was outstanding with Stoneage Boy!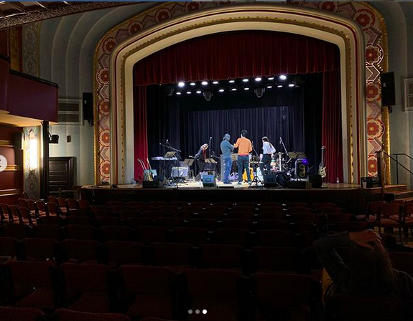 Heading south with Classic Albums Live to perform David Bowie's 'Ziggy Stardust and the Spiders from Mars'.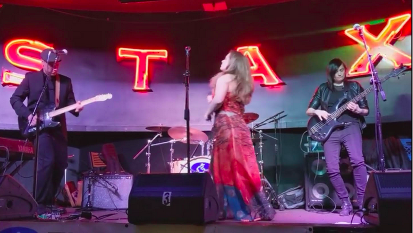 Performing at Alfred's on Beale Street in Memphis, TN with Sandra Bouza and her band for the International Blues Competition. Semi-finalists 2020!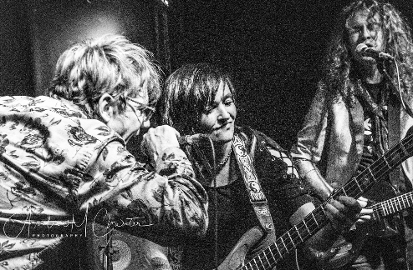 Dale Sings Bowie! Our debut was a triumph!
www.instagram.com/dalesingsbowie
Check out Sandra Bouza's video for her single 'Almost Love'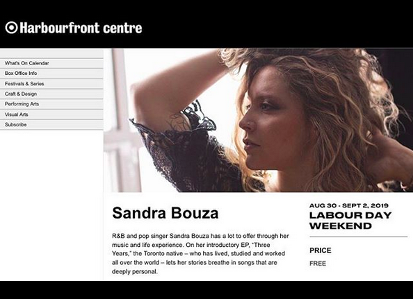 Performing with Sandra Bouza and her band at Harbourfront Centre for Labour Day Weekend!

Performing with the house band for the 40th Anniversary of the DORA Awards at the Sony Center.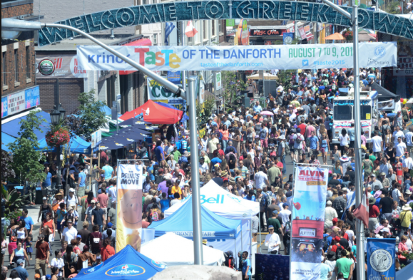 FAT HEAD HAZEL hits the Taste Of The Danforth Showcase Stage (Broadview and Danforth) Saturday Aug. 10, 2019 at 7pm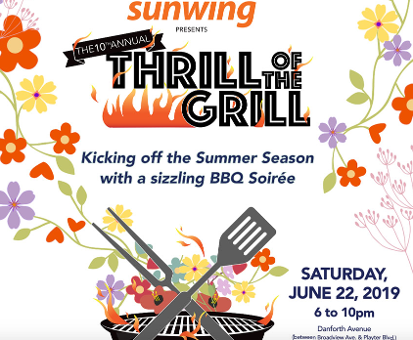 Fat Head Hazel sizzles the 10th Annual Thrill of the Grill Festival 2019!!!
June 22, 2019 ~ Main Stage ~ 6pm ~ Danforth Avenue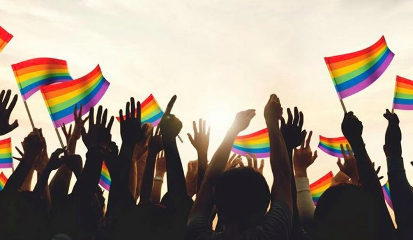 Fat Head Hazel celebrates Pride 2019 at Allan Gardens.
June 22, 2019 ~ Main Stage ~ 2:30pm~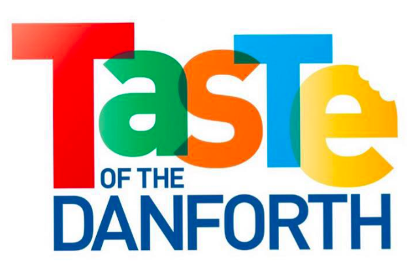 Fat Head Hazel rocks Taste of the Danforth!
Friday August, 10, 2018 ~ 7pm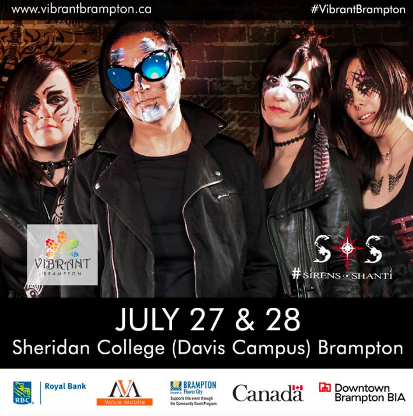 Performing with Sirens of Shanti for Vibrant Brampton!
Saturday July 27, 2018 ~ 8pm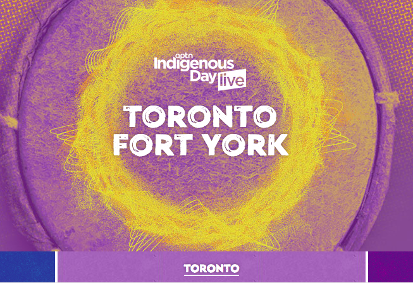 Performing with Shawnee for Indigenous Day Live from Fort York. Also being broadcasted on APTN or you can live stream it!!!
http://indigenousdaylive.ca/toronto/livestream/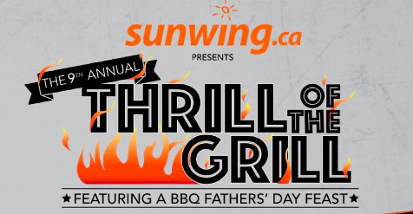 Looking forward to performing at the 9th annual "Thrill of the Grill" with FAT HEAD HAZEL!!!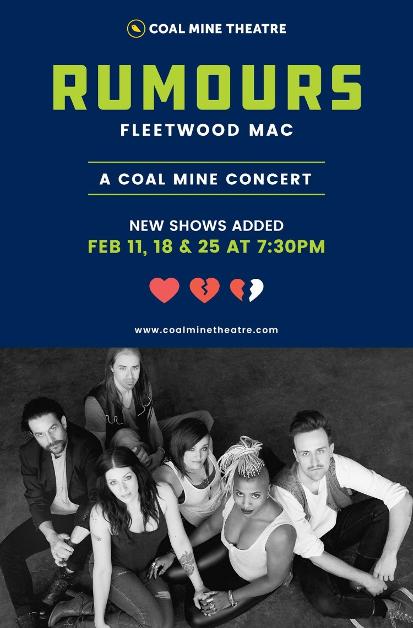 VERY EXCITED TO BE PERFORMING FLEETWOOD MAC'S LEGENDARY 'RUMOURS' AT THE COAL MINE THEATRE IN TORONTO! THE BAND, STAGE TECHS, DESIGNERS, AND CREW ARE ALL TOP NOTCH!!! CHECK OUT THE DATES IN FEBRUARY AS TIX ARE SELLING QUICKLY!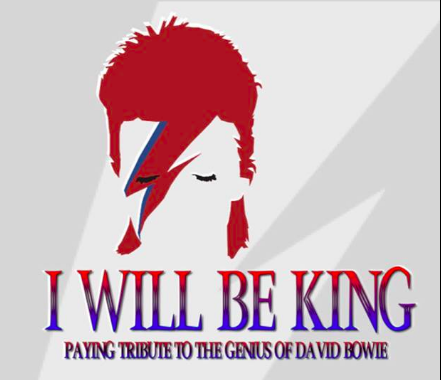 WITH MULTIPLE SOLD-OUT PERFORMANCES DURING 2017, "I WILL BE KING" RETURNS FOR 2018! CHECK THE DATES AND PRE-PURCHASE TICKETS TO ENSURE A SPOT!!!!!
https://www.facebook.com/I-WILL-BE-KING-1718609268418141/

ALREADY LOADED WITH GIGS ! CHECK OUT MY 'LIVE PERFORMANCES' FOR A DATE WITH STILETTO FLATS!!!
https://www.facebook.com/stilettoflats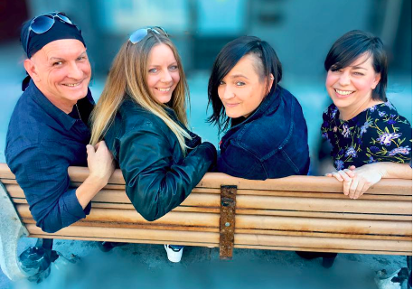 FAT HEAD HAZEL!!! BRINGING YOU ORIGINALS AND FUN TWISTS ON OLD FAVOURITES!
https://www.facebook.com/fatheadhazel/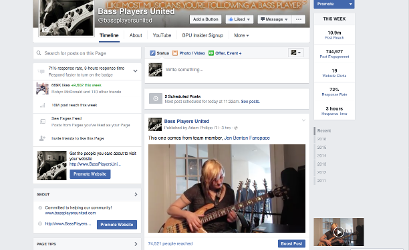 WOW, WHAT AN HONOUR! MY ORIGINAL COMPOSITION WAS FEATURED TODAY ON BASS PLAYERS UNITED. https://www.facebook.com/bassplayersunited/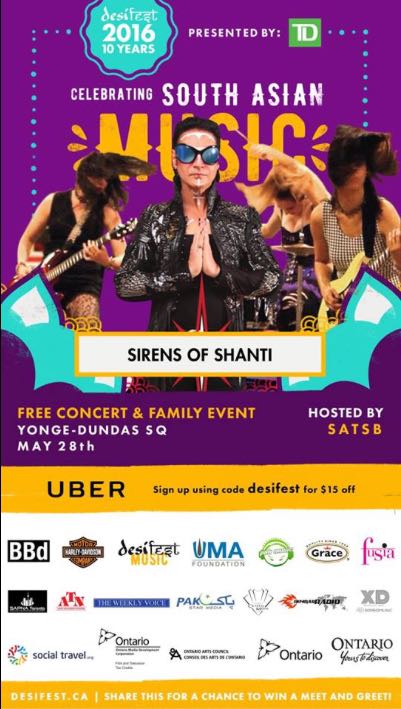 VERY EXCITED TO BE PERFORMING WITH SIRENS OF SHANTI AT YONGE AND DUNDAS SQUARE IN TORONTO!!!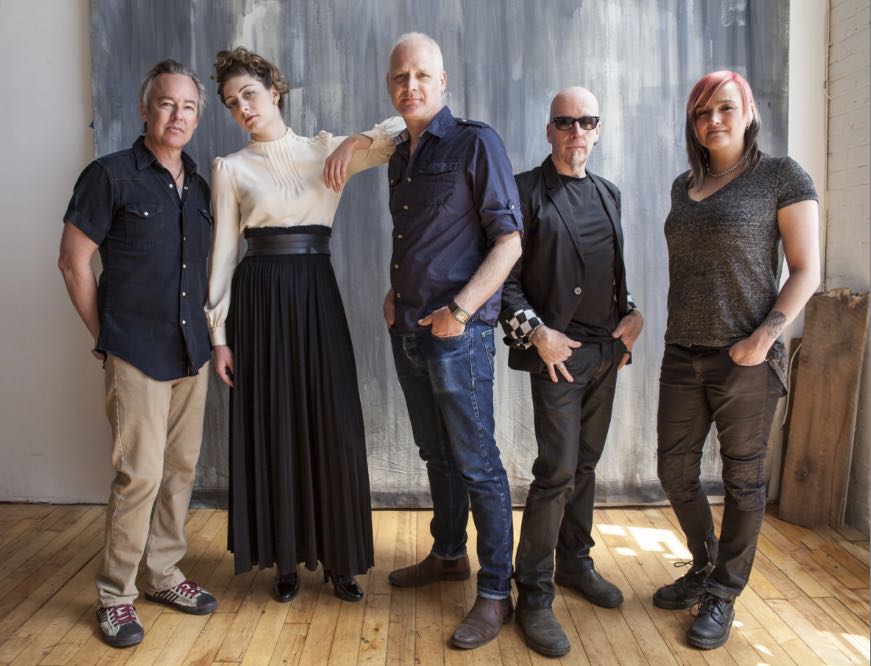 PERFORMING WITH ADAM FAUX'S LUCK FACTORY FOR THE 'NO FLASH, PLEASE' UNDERGROUND MUSIC IN TORONTO 1987-92 BOOK RELEASE AT THE HORSESHOE TAVERN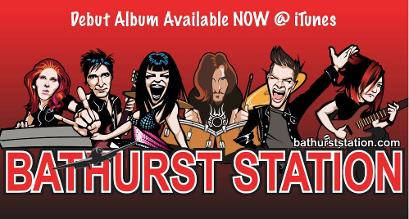 BATHURST STATION RELEASES OUR NEW MUSIC VIDEO "BROKEN"
check out my "video" page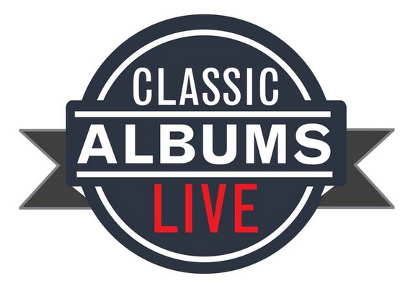 PROUD TO BE APART OF THE CLASSIC ALBUMS LIVE FAMILY AND TO GET TO ROCK OUT DAVID BOWIE'S ZIGGY STARDUST ALBUM!!!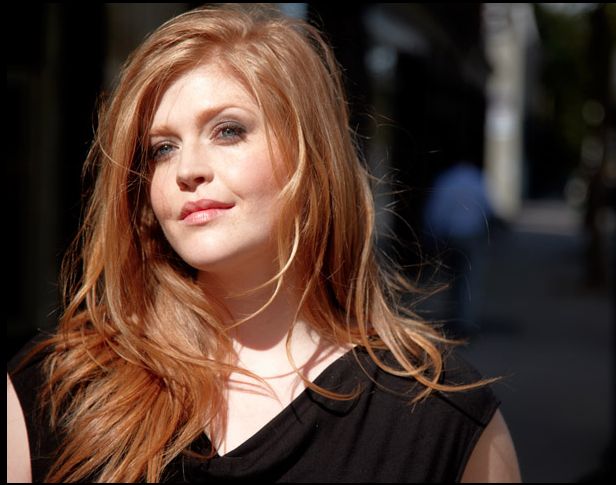 Heading to Nova Scotia to record both Upright and Electric bass for Meredith Shaw's new EP which is being produced by Joel Plaskett.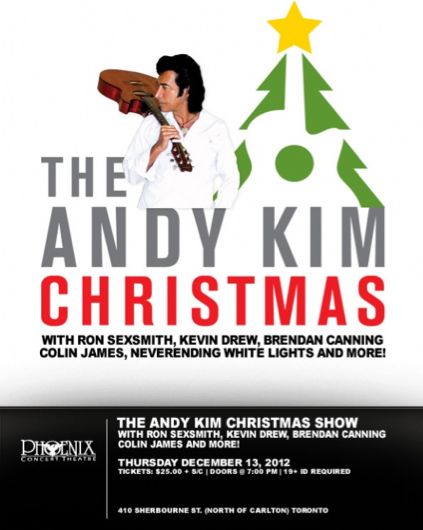 Laying down the low end for Andy Kim as well as featured acts Ron Sexsmith, Lights, Colin James, Serena Ryder, Mark Holmes, and Beverly Mahood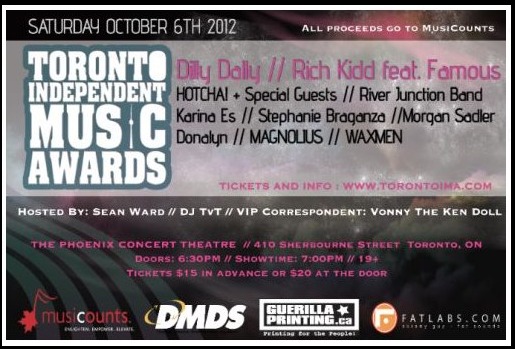 HONOURED TO BE ASKED TO PERFORM AT THE 2012 TORONTO INDEPENDENT MUSIC AWARDS WITH DONALYN.

MEREDITH SHAW'S TRA LA LA TOUR IS KICKING OFF THIS WEEK!!! VERY EXCITED TO BE APART OF THIS BAND!!!
CHECK US OUT:
SEPT. 12 ~THE SPILL~PETERBOROUGH, SEPT. 13~THE MOONSHINE~OAKVILLE, SEPT.14~THE BLACKSHIRE~LONDON, SEPT. 17~CEST WHAT~TORONTO, SEPT. 18~THE PHOG~WINDSOR, SEPT. 20~THE CORNERSTONE~GUELPH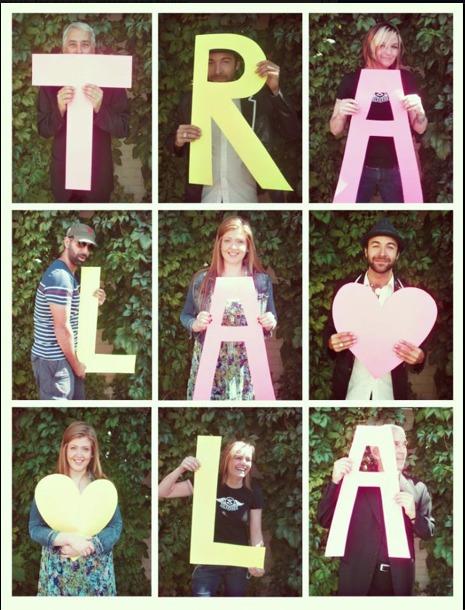 VERY EXCITED ABOUT 2012!!! THERE IS LOTS OF STUFF IN THE WORKS - MOST EXCITED THOUGH IS HITTING THE STUDIO WITH DONALYN AT THE END OF THE MONTH TO RECORD AN EP!!!! WE'RE ARE BUSILY WORKING - SOON TO COME; WEBSITE, RECORDING, AND A COUPLE MUSIC VIDEOS, PLUS MORE LIVE PERFORMANCES!!! FOR NOW HERE IS A NEW TUNE RECORDED LIVE LAST DECEMBER AT THE LEGENDARY HORSESHOE TAVERN IN TORONTO. ENJOY!!!
DEC. 7, 2011
SO PROUD TO NOT ONLY BE APART OF THE SPECTOR BASS FAMILY BUT TO BE FEATURED ON THEIR WEBSITE THIS MONTH!!!
CHECK IT OUT!!! http://www.spectorbass.com/artists/events__awards_benton.html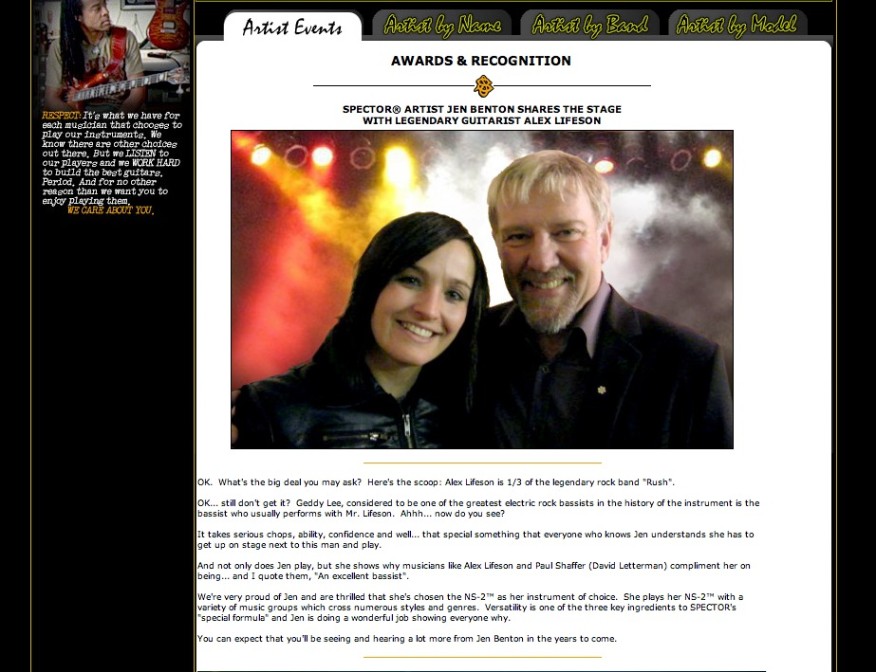 NOV. 27, 2011
I AM VERY EXCITED TO BE ASKED TO DO A LIVE ON-AIR INTERVIEW TODAY AT 12:45PM WITH SCOTT PENFOLD ON Y108!!!!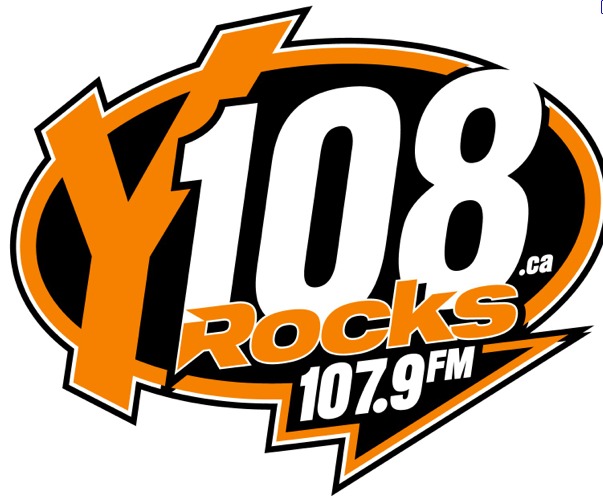 JULY 27, 2011
EXCITED TO BE APART OF MEREDITH SHAW'S AUGUST RESIDENCY AT C'EST WHAT (67 FRONT STREET, TORONTO)!!! I WILL BE PLAYING BASS WITH THIS GREAT BAND EVERY TUESDAY IN AUGUST (2, 9, 16, and 23!)!!! COME OUT AND ENJOY A GREAT EVENING OF MUSIC!!!
JULY 7, 2011
I AM VERY PROUD TO ANNOUNCE THAT I HAVE OFFICIALLY JOINED THE SPECTOR BASS FAMILY. AFTER PLAYING THE FIRST NOTE ON MY NS-2 I KNEW THAT IT WAS THE ABSOLUTE BEST BASS GUITAR I HAD EVER PLAYED AND I STILL FEEL THAT SAME WAY EACH TIME I PLAY MY SPECTOR. THANK YOU SPECTOR BASS!!!
CHECK OUT:
WWW.SPECTORBASS.COM
http://www.spectorbass.com/news/June-2011-Artists-Updates.html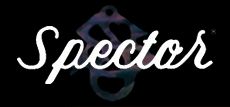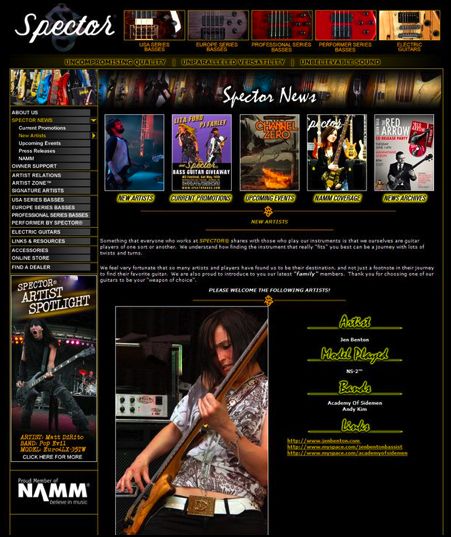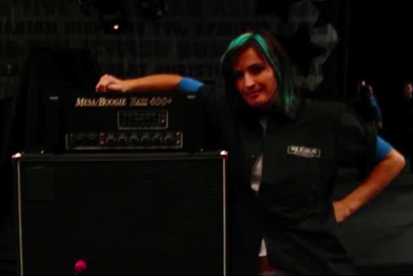 Receiving my Mesa Boogie 400+ Bass Amp plus artist swag at the MGM Grand.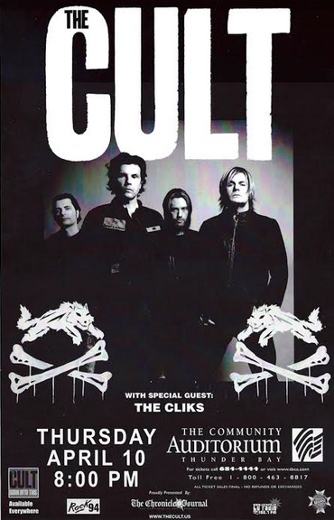 On the road with The Cult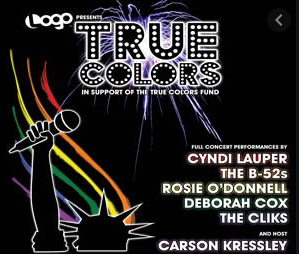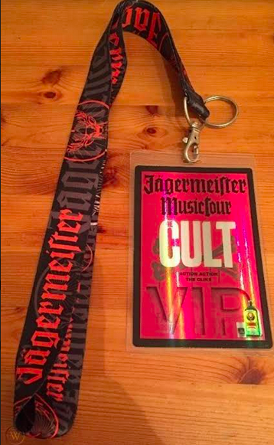 Rocking out for The Cult's Jagermeister Tour!